On this page you will find upcoming details, regarding our featured
Courses and Classes, to be held in store, at Mystic Mountain Magick
5 Week Course: Tarot 101
Friday's at 6:30 pm, from May 19th to June 16th
(See Details Below)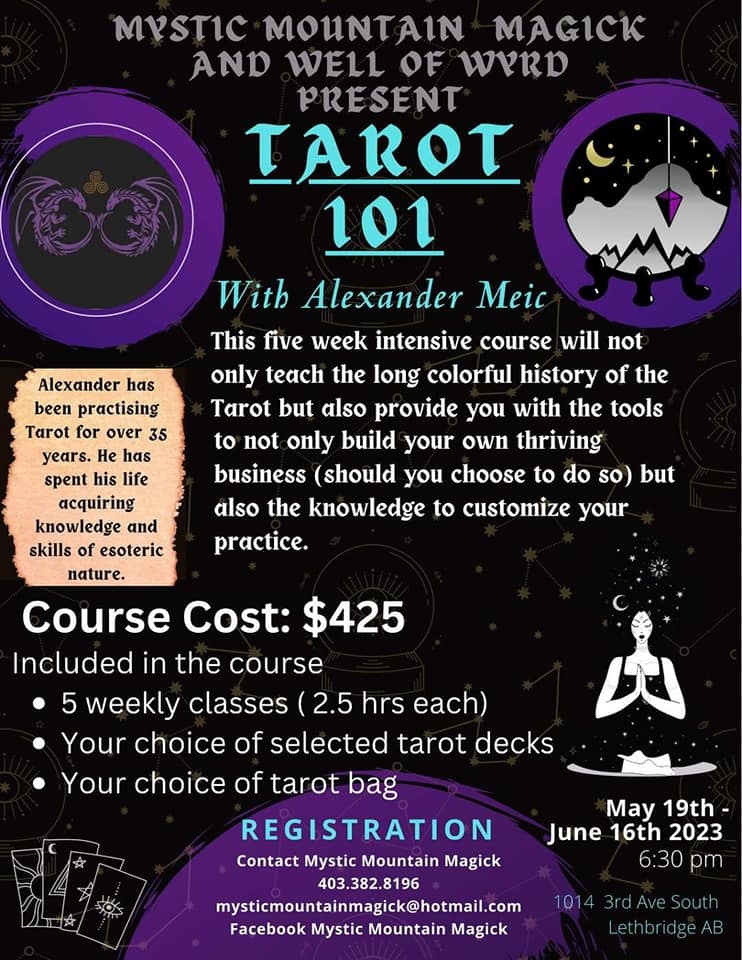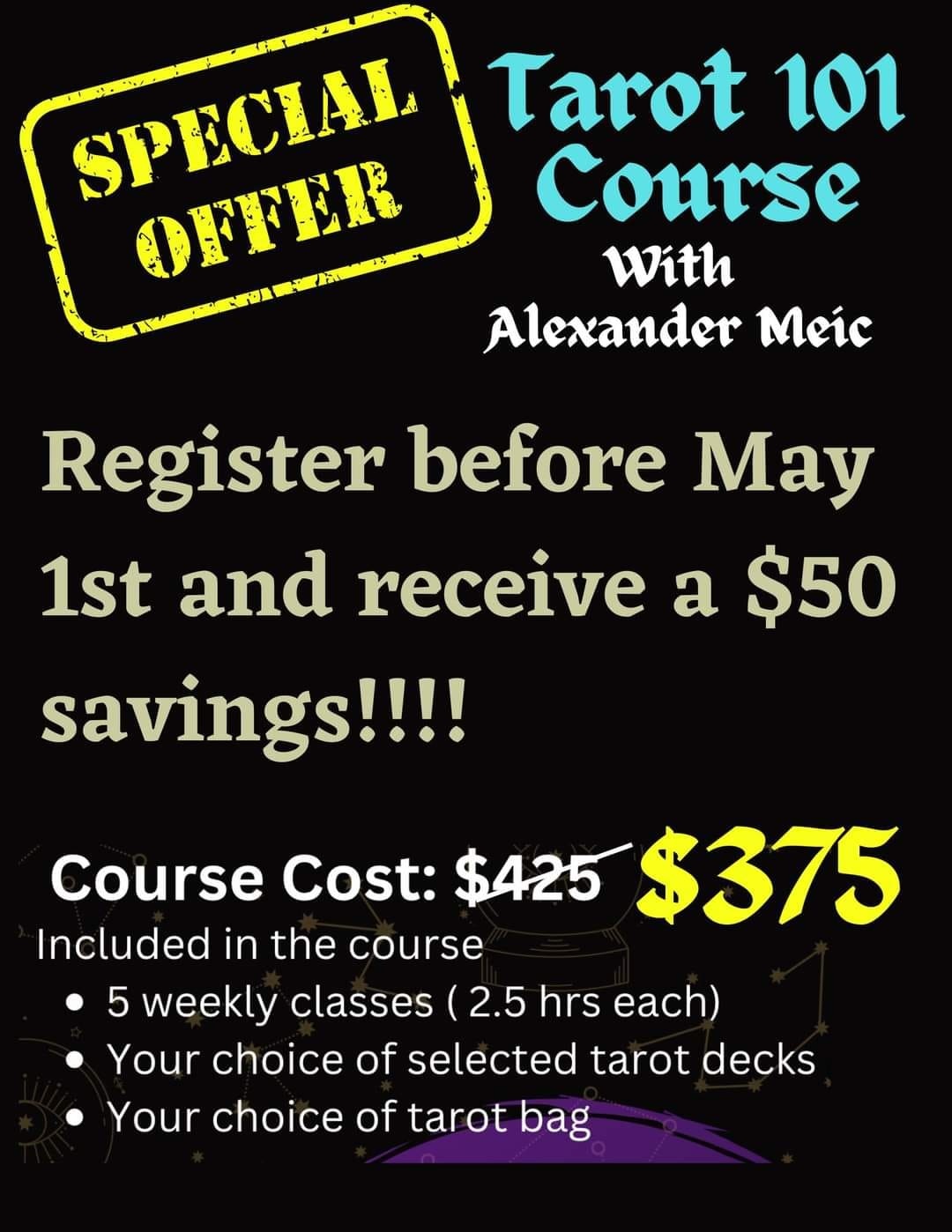 Together Mystic Mountain Magick and Well of Wyrd will be offering an intensive 5-week Tarot 101 course!!
Alexander has been practicing Tarot for over 35 years. He is immensely passionate about, and has dedicated his life to, acquiring knowledge and skills of esoteric nature. He has created a course that will help anyone interested in this divine divination, to have the tools, and foundation, to launch themselves into the fascinating world of tarot!
While designed for those starting their journey, this comprehensive course is not your average introduction course.
This course will take place on Friday's at 6:30 pm ( 2.5 hours each ) from May 19th to June 16th.
Included with this course, you will also receive a tarot deck of your choice, from one of our 5 preselected decks, that have been thoughtfully chosen for this course. You will also receive your choice of tarot bag, for your cards.
Investment in this course will be $425 but we are offering a $50 discount to those who sign up before May 1st.
Spaces are limited, contact Mystic Mountain Magick with questions, or to reserve your spot.
Facebook @mysticmountainmagick
Instagram @mystic.mountain.magick
Email: [email protected]
Phone # 403.382.8196
Located at 1014 3rd Ave South, Lethbridge AB
~~~~~~~~~~~~~~~~~~~~~~~~~~~~~~~~~~~~~~~~~~~~~~~~